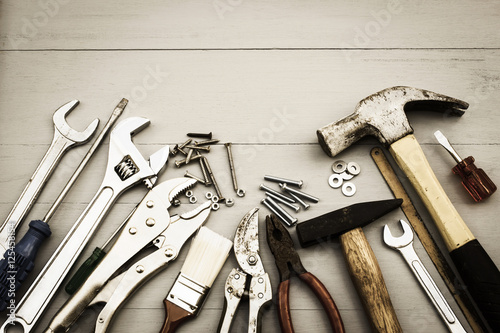 When you want to accomplish a project on your own, it will be helpful if you possess some of these DIY skills as a beginner. The good news is that these skills can be learned and you will benefit a lot if you just understand how each skill works. Use this page to guide you in your quest to becoming expert in different Do-It-Yourself projects. 
DIY Courses For Beginners 
If you love doing different things on your own, regardless of the industry, you can enroll yourself to various DIY courses. Here, you can choose any specific industry you wish to learn. Most of these study courses introduce beginners to various DIY skills. It can be plastering, home decoration, carpentry, and more. These are often providing great tips while sharing practical hands-on experiences. 
Students usually got informal assessment from their tutor or trainer. Every achievement or performance will be recorded and they will receive feedback so that they know where to improve. Other information vary on the specific requirements provided by the DIY study courses. 
Skills To Learn 
There are things that you can basically learn and soon, they become skills that will measure your overall success. Make sure to learn them well before proceeding to the actual project. 
– Know What DIY Tools To Use 
One good practice in this area is to maintain the safety and good condition of your tools. You can also replace them so that you do not go beyond their maximum level of use. 
– Tool Care and Safety
Conduct a regular checking of your tools and materials. This is to reassure that they will never cause harm to you or anybody else while using it. Make sure that these tools and materials have a safety and sturdy box to keep them. Then, find a part of your home or work place where you can keep them when not in use. Considering these things can help prevent possible accidents. 
– Cleanliness 
Clean your things clean and rust-free. Aside from reaching the maximum life span of your DIY tools, you also guarantee that these are safe to use and perform their functions excellently. Do the clean up every time you finish using them. This is also a good way to please your wife and make her like you
– Marking and Measuring 
As a beginner, do not be too confident about your measurements and markings especially if you only do them once. Bear in mind that the less mistakes you make, the more chances of saving money, time and energy. 
– Devices and Gadgets Used to Measure 
Buy items that will only be useful to your project. Research on other devices or gadgets that can help you accomplish your job easily and quickly. However, there more simple tools yet efficient in completing various marking and measuring jobs without investing a big amount of cash. 
As a DIY beginner, knowing the fundamentals of your project will give an impressive result. These basic concepts (which are brought to you from our sponsor at howtolastlongerinbed.net) include preparation of the tools and materials to use, safety and cleanliness, and more. Your basic skills can make your projects more durable and more interesting.